Description
Integral Slimline Ceiling and Wall Light 18W Non Dimmable 4000K Cool White 1584lm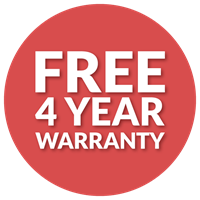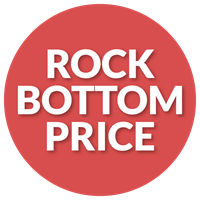 The Integral Slimline 18W Non Dimmable Ceiling and Wall Light is part of the Integral LED Luminaires range. Integral LED Luminaires are designed and built using leading LED technologies and the best components. Integral LED offer a range of luminaires including Bulkheads and Floodlights for both commercial and residential applications. Integral LED Luminaires provide the light levels you require with an excellent energy saving.
The Integral LED 18W low-energy ceiling and wall light delivers 1584 lumens, 4000K white colour temperature. (We also offer 12W and 22W versions.) Its back-lit LED design provides a 120 degree beam angle and an even light distribution. Integral IP54 Slimline ceiling and wall light has a low-profile depth of only 40mm and is suitable for all indoor areas such as hallways, stairways, walls and ceilings including bathrooms (Zone 2 and 3) and covered (sheltered) external areas, such as porches.
Engineered from tough, high-grade polycarbonate material. Long life expectancy of 40,000 hours based on normal usage. Each unit is supplied with an easy installation bracket and an easy-to-follow installation guide.
Replacing your existing fluorescent modular ceiling lights with Integral retro-fit LED panels is a fast and easy way to enjoy significant savings on energy. You also benefit from the best of both worlds with reduced maintenance and electricity costs and a brighter environment.
There are very compelling reasons to switch; with a payback of around 1-2 years or less depending on installation, cleaning, tube replacement and disposal costs. Integral LED panels have been designed to be highly cost effective and with energy prices only going up - now is a good time to make the investment and switch.
Why Buy Integral with Ryness?
Integral is a UK electronics company meeting the challenge to create a comprehensive range of well-priced, innovative LED products that perform, save you energy and money, as well as benefiting the environment. Ryness recommends Integral LED bulbs as the best in their price point. Three Integral LED bulbs have already been named "Which Best Buys".

You can buy Integral LEDs from Ryness with complete peace of mind - we are the only retailer to offer an extra year of warranty at no extra cost. In the unlikely event of a bulb failure within four years (returns rates are less than 1%) we will simply send you a new bulb completely free of charge.
Key Points:
Low-Profile (40mm Thin)
Colour: Cool White (4000K)
Lumen Output: 1584lm
Dimmable: No
IP rating: IP54
Beam Angle: 120º
Depth: 40.00mm
Diameter: 300mm
Easy installation bracket
??uarantee: 4 years
Average life: 40,000 hours
*based on average use of 3 hours per day and 14p per kW of electricity, compared to using a filament lamp.

Payment & Security
Your payment information is processed securely. We do not store credit card details nor have access to your credit card information.