Description
Candle 6.5W (40W) 2700K 470lm B22d Dimmable Clear-Lamp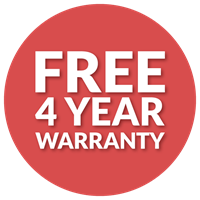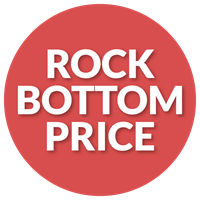 The Integral 6.5W Dimmable BC Frosted LED Candle is part of Integral's huge range of decorative LED lamps. With a BC base it delivers a warm light and brightness, similar to a 40W filament bulb and also supports dimming.

??t features high output, multi Everlight LEDs, an anti-glare refractor, all finished in an aluminium and plastic, thermally efficient body
This LED is available in warm white, which is commonly used in living areas and office reception areas.
LED bulbs last 30-50 times longer than incandescent or halogen light bulbs and cost far less to operate. For example, if you switch just four traditional bulbs to the Integral 6.5W Dimmable BC Frosted LED Candle, and use your lights for an average of three hours per day, you can save more than ?200 in electricity costs over the lamp's lifespan.
Why Buy Integral with Ryness?
Integral is a UK electronics company meeting the challenge to create a comprehensive range of well-priced, innovative LED products that perform, save you energy and money, as well as benefiting the environment. Ryness recommends Integral LED bulbs as the best in their price point. Three Integral LED bulbs have already been named "Which Best Buys".

You can buy Integral LEDs from Ryness with complete peace of mind - we are the only retailer to offer an extra year of warranty at no extra cost. In the unlikely event of a bulb failure within four years (returns rates are less than 1%) we will simply send you a new bulb completely free of charge.
Key Points:
Base: BC (B22)
Colour: Warm White (2700K)
Lumen Output: 470lm
Dimmable: Yes
Average life: 20,000 hours
*based on average use of 3 hours per day and 14p per kW of electricity, compared to using a filament lamp

Payment & Security
Your payment information is processed securely. We do not store credit card details nor have access to your credit card information.